Hello loves!
Yes, I know it's been a REALLY long time! And this isn't really my come back post, but I just wanted to do a quick post to get my blogging fix lol. But…right after this I have to go study (more about that to come later).
I've been thinking about kinda revamping my closet for a while now (including shoes).  I should really start with getting rid of some of the things I have already (ESPECIALLY shoes) but…haven't gotten the time to get around to it yet.  But! As soon as the opportunity presents itself…gonna do some good ole Spring cleaning!  But I digress…
For the longest while now, I've been hearing about this place called River Island from a lot of  fashion bloggers and YouTube gurus (like Koos over at The Feisty House and Shirley from YouTube and Meek-N-Mild) and even a few of my friends from Twitter. I've been browsing the website for at least a month now trying to decide if I could afford anything.  Well….last night I yielded. I really need to stop shopping emotionally late at night. Pray for me y'all.
But! That allows me to share what I got with you guys! lol Hopefully they all fit well, size conversion and all.  so here we go!
NAVY LACE PENCIL SKIRT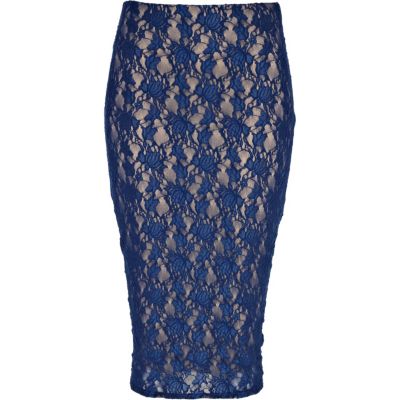 I've kind of been shying away from pencil skirts…because I'm not the slimmest girl below the waist so wearing it to church could be quite distracting. But thankfully all things are possible with a blazer! lol.  Saw one of my friends post a twitpic in a similar pencil skirt (shout out to Jana) and it pretty much called my name lol.  And I'm actually planning a couple outfits already with this:  plain white tank top with a navy blue blazer, skirt (maybe with a snakeskin skinny belt I own, I wanted to be matchy-matchy), and these Christian Siriano for Payless shoes I recently bought.  Also…planning to incorporate a look with this skirt…and the next item I bought.
YELLOW FLUORESCENT PEARL EMBELLISHED RIB VEST (TANK)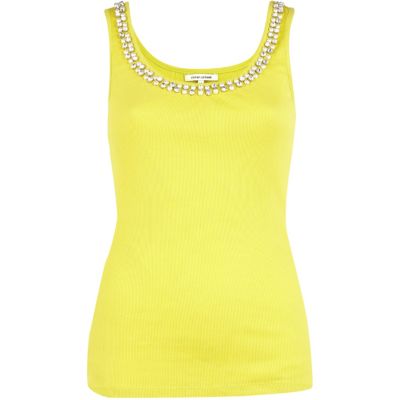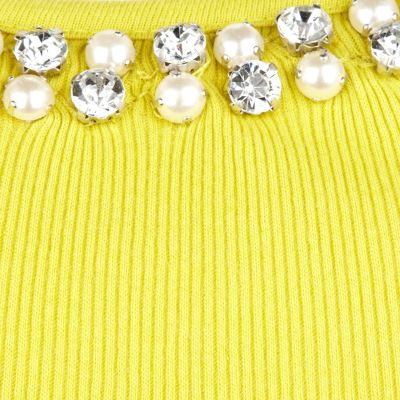 I thought this was SUCH a nice piece. Versatile, simple, and elegant.  I could throw this on with some white skinny jeans and call it a day. Or if I wanted to dress it up, as I fully intend to, I'd do some color blocking and rock this beneath a white blazer with the navy lace pencil skirt above with a skinny black belt at the waist, and some basic black patent leather pumps.
YELLOW BOW PROM DRESS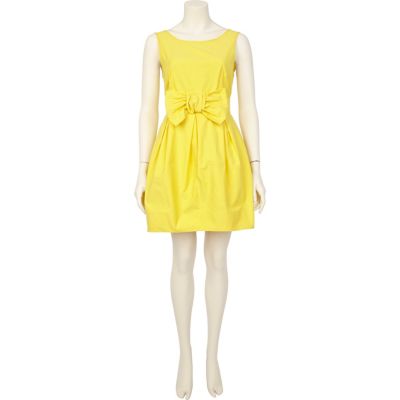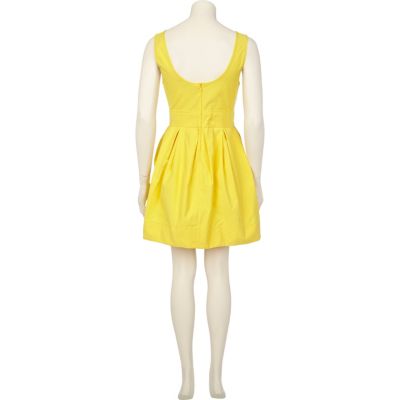 Yup…Can you tell I want some more yellow in my wardrobe??? lol Now this I wouldn't really mess with. I'd probably just wear it as is with any pair of my million and one black shoes (smh) and possibly bring along a white cardigan in case it gets chilly. Planning to wear this to a rehearsal dinner for a wedding I'll be attending coming up in a few months (EXCITED!).
So that's all folks.  Hoping it all fits when the items get here.
Til the next post.
Love and God Bless,
– T