So…Match Day isn't until March, BUT I wanted to start getting ready for it anyway.  It's a pretty big day!  And a big day…deserves a fancy dress lol.
Not too long ago, I was introduced to the wonderful world of Anthropologie .  Good news: It kinda changed my life.  Bad news:  I ain't ballin' so…can't really afford to get many of the fabulous things they have to offer.  More Good news:  Their sales can be AMAZING!
And it was one such sale item that caught my eye as THE dress for that big day (well I'm really praying that it's a big day! God forbid I walk out unmatched…but I will not speak of such things!)
But back to the good stuff.  Here's the dress I ordered.
CHARDONNAY SHEEN DRESS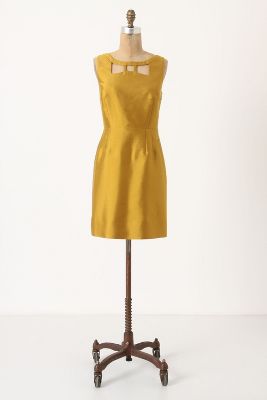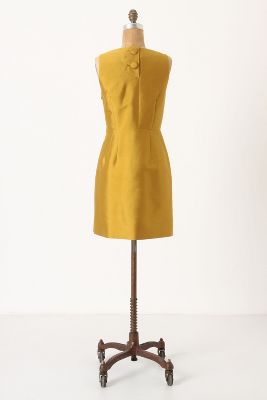 I got it in a size 8P.  In dresses I usually wear a size 4 or 6, depending on the style and/or the designer (oh the woes of having an average waist and not so average hips smh).  But because of the reviews on the dress, which stated that it fit a bit on the smaller end of the spectrum I decided to go with the 8P just in case.  Worst case scenario, I'll take it to the tailor.  But I AM wearing this dress! lol
Looking forward to when I do!  Not sure how I'm going to accessorize it or what shoes and stuff yet, but I'll keep you guys updated (and feel free to make accessory suggestions! I would really appreciate that!)  And of course there will be pics status-post Match Day so stay tuned 🙂
Love and God Bless,
– T