Hey Guys.  So today I went to Pentagon City on a mission!  So as you all know, I'd been using MAC foundation and I really liked it but I'm still in the experimenting phase with my make-up so I still had my eyes peeled for what would be best for me.  After chatting with some of my Med School hunnies 🙂 , I was put on to Laura Mercier, a make-up line that I'd heard about but wasn't aware of its fabulosity before.  So after hearing their stories, and seeing how GORGEOUS their make-up always was (like seriously, their faces didn't look cakey or super fake, just like they had really awesome glowing skin), I decided to just give it a shot.  So I set out on the hunt!
As you guys know, I'm doing this whole budget thing (which I'll give you guys an update on in another post) so I couldn't just go swangin' money around.  So since I had recently purchased a MAC foundation (I actually ended up exchanging the MAC Studio Tech foundation for my usual Mineralize with SPF 15 foundation at another MAC counter…) I decided that if I went to the Laura Mercier peeps, they did my face, and I liked it, I'd buy their stuff and return my MAC foundation so I'd get the money back.  Awesome plan.  So that's what I did.
The make-up artist that did my face was AWESOME!  OMG!  I wish I could just have her with me every single day cuz she was just fab.  I also had two of my girlfriends with me as well to get their opinions.  They loved the finished product and so did I!  I too, now have the make up to give me that look of glowing, health, flawless skin 🙂 . I'll be doing a First Impressions post a little bit later after I apply all the products myself and see how they perform on first wear.  But yeah!  Here's what I got!
1.  Laura Mercier Oil-Free Foundation Primer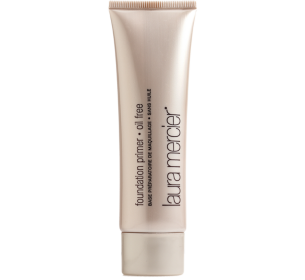 This, similar to my Smashbox Primer, is oil-free, helps provide a good base for the foundation, but the thing it doesn't have in it that Smashbox does is silicones, which can clog the pores and possibly cause break outs (didn't know that until today…).  Laura Mercier's is smooth and quite calming on the skin.
2.  Laura Mercier Oil-Free Foundation in Deep Bronze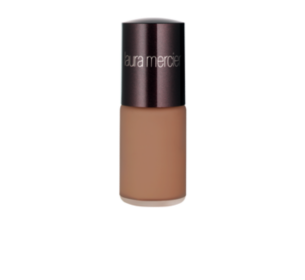 Awesome foundation.  Looks so natural and the oil-free factor is great since I have pretty oily skin.
3.  Laura Mercier Loose Setting Powder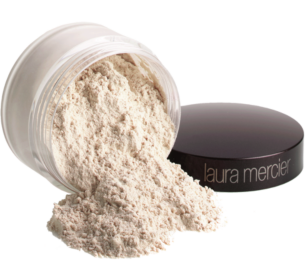 I guess this is kinda like their version of MAC's blot powder.  It's translucent and helps to set the foundation for longer wear.  Love.
4.  Free Gift 🙂
That's right!  I even got a free gift:  a travel sized make up bag from Laura Mercier that contained a few different products, but my FAVE was the gloss, because the make-up artist put it on my lips when she did the rest of my face and I pretty much fell in love (it was pretty expensive for some lip gloss though, $22).  But I got a free sample which I will be milking for all it's worth…lol.  Here's the product:
Laura Mercier Lip Glace in Cocoa Lait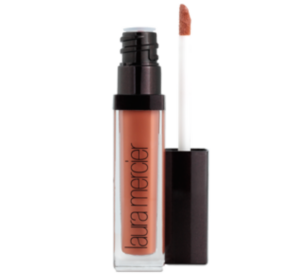 LOOOOOVE! 🙂
And that's the new reggie guys!  Stay tuned for the First Impressions post 🙂
Love and God Bless,
– T